Found my catalog from my last trip to Japan.
Went to AutoBacs. The walmart of JDM Perf. Parts.
No made in China crap sold here.
for prices. move the decimal over 2 spots and thats US dollars.
ie. 130,000 yen = $1300.00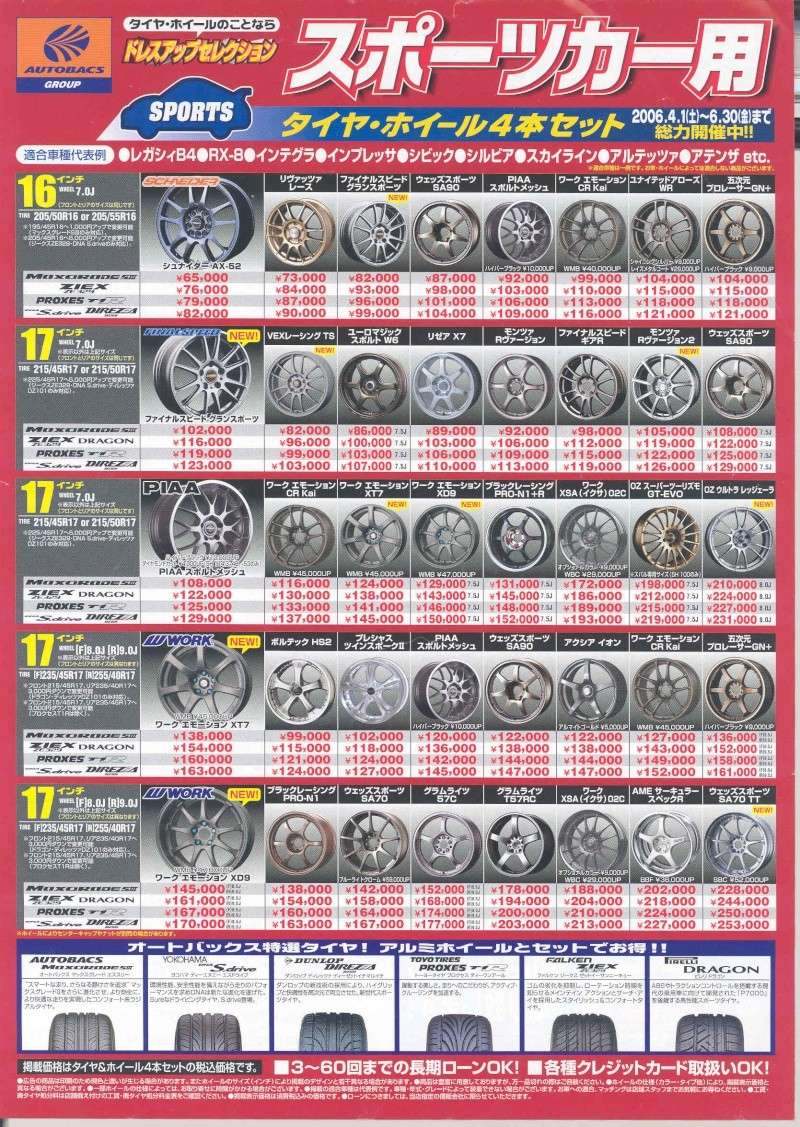 catalog updated throughout the week . 30+ pages.